When it comes to electrical conductivity, different materials exhibit varying degrees of efficiency in the transmission of electric current. Tantalum, a rare and lustrous transition metal, is widely recognized for its exceptional properties and finds extensive use in numerous industries. However, when considering its electrical conductivity, it is essential to evaluate tantalum wire's performance and suitability for electrical applications.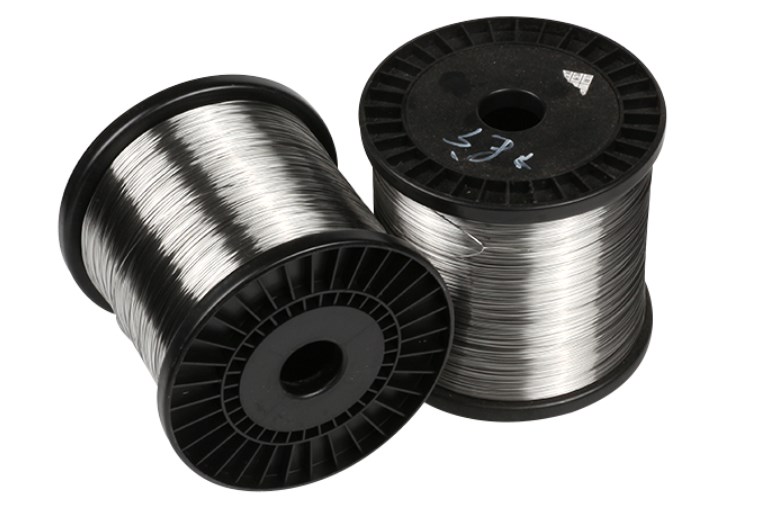 Tantalum is renowned for its corrosion resistance, high melting point, and excellent biocompatibility, which makes it a preferred choice in applications ranging from electronics to medical devices. However, in terms of electrical conductivity, tantalum falls behind some other metals commonly used as conductors, such as copper and aluminum.
Compared to highly conductive metals like copper, tantalum possesses a relatively lower electrical conductivity. Copper, with its exceptional conductivity, has long been the standard choice for electrical wiring and conductors due to its low resistance and efficient current flow. Aluminum, while not as conductive as copper, is still widely used in various electrical applications due to its lightweight and cost-effective nature.
In contrast, tantalum has a higher resistivity than copper and aluminum, resulting in increased resistance to the flow of electric current. This higher resistance can lead to power loss and heat generation, making tantalum less efficient for applications where minimizing electrical resistance is crucial. However, it is worth noting that tantalum's resistivity is still significantly lower than that of some insulating materials, making it a viable conductor in certain scenarios.
Despite its lower conductivity compared to copper and aluminum, tantalum wire possesses distinct advantages that make it desirable for specific applications. Tantalum's exceptional resistance to corrosion, particularly in aggressive environments, makes it an excellent choice for components exposed to corrosive chemicals or high-temperature conditions. Additionally, tantalum's high melting point and good mechanical strength contribute to its suitability in applications requiring robust and durable conductors.
Tantalum wire finds significant utilization in the electronics industry, where its corrosion resistance and stability at high temperatures are paramount. It is commonly employed in capacitors, resistors, and other components where reliability and longevity are critical. Tantalum's ability to form a protective oxide layer, which enhances its resistance to corrosion, further reinforces its usefulness in electronic devices.
Moreover, tantalum wire finds applications in the medical field, specifically for implantable devices such as pacemakers, defibrillators, and hearing aids. Its biocompatibility, corrosion resistance, and stability make it an ideal choice for such critical and long-term applications.
In summary, while tantalum wire may not possess the same level of electrical conductivity as copper or aluminum, its unique properties make it a valuable material for specific applications. Its corrosion resistance, high melting point, and biocompatibility make tantalum wire an excellent choice in industries where these characteristics are vital, such as electronics and medical devices.
Ultimately, when evaluating the suitability of tantalum wire as an electrical conductor, it is crucial to consider the specific requirements of the application at hand. Factors like corrosion resistance, temperature stability, and mechanical strength may outweigh the slightly lower electrical conductivity, making tantalum wire an excellent choice for specific niche applications where its exceptional properties shine.
For more info. please visit: https://www.samaterials.com/