Introduction
Tantalum Powder is making waves as a revolutionary force in the electronics industry, redefining how devices are designed, manufactured, and operated. Its unique properties are transforming various aspects of electronics, from miniaturization to energy storage and beyond. This article is going to discuss how it is used in the electronics industry. Hope it could give you a better comprehension of its features and applications.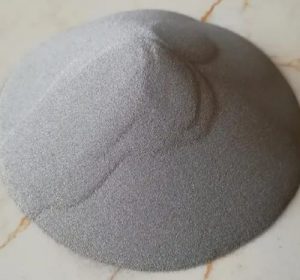 Miniaturization and Efficiency
One of the most impactful ways Tantalum Powder is revolutionizing electronics is by enabling the miniaturization of components. Its high melting point and excellent thermal conductivity make it suitable for crafting intricate and compact designs. As electronic devices become smaller and more powerful, this powder facilitates the creation of efficient and densely packed circuits that deliver optimal performance in limited space.
Capacitor Advancements
Tantalum Capacitors, vital components in electronic devices, have witnessed a significant leap in performance due to Tantalum Powder. These capacitors boast high capacitance-to-volume ratios, allowing them to store more energy in a smaller footprint. This efficiency translates to longer battery life, faster charging, and improved overall device performance. Tantalum capacitors also exhibit low equivalent series resistance (ESR), reducing energy losses and heat generation.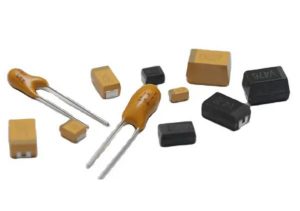 Energy Storage Breakthroughs
The electronics industry is increasingly focused on energy storage solutions, and Tantalum Powder is at the forefront of these advancements. It's a key material in the development of supercapacitors, offering high energy density, rapid charge and discharge rates, and exceptional cycle life. This opens up new avenues for energy-efficient electronics, renewable energy integration, and electric vehicle technologies.
Reliability and Longevity
Tantalum Powder's remarkable resistance to corrosion ensures the longevity and reliability of electronic components, especially in harsh environments. This is crucial for aerospace, automotive, and industrial applications where electronic systems must operate flawlessly under extreme conditions.
Sustainability and Ethical Sourcing
Sustainability lies at the heart of Tantalum Powder's role in the electronics industry. As a conflict-free and responsibly sourced material, it aligns with the industry's growing emphasis on ethical supply chains.
Conclusion
In essence, Tantalum Powder is spearheading a transformation in the electronics industry. By enabling miniaturization, enhancing capacitor performance, facilitating energy storage breakthroughs, ensuring reliability, and promoting sustainability, it's shaping a future where electronics are more efficient, powerful, and environmentally conscious than ever before.
Advanced Refractory Metal (ARM) provides capacitor tantalum, metallurgical tantalum, voltage tantalum powder, and spherical tantalum powder. Send us an inquiry if you are interested.