Introduction
Superalloys are at the forefront of modern engineering and technology. One key ingredient that contributes significantly is tantalum carbide (TaC). In this comprehensive exploration, we delve into the multifaceted world of tantalum carbide in superalloys, uncovering its unique properties, diverse applications, and the pivotal role it plays in shaping cutting-edge technologies.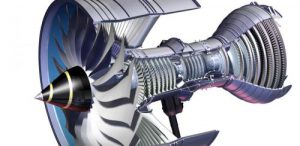 The Remarkable Properties of Tantalum Carbide
Tantalum carbide is a refractory compound renowned for its exceptional hardness and high melting point. Here are some of the key properties that make it invaluable in the realm of superalloys:
Outstanding Hardness: Tantalum carbide boasts an extraordinary hardness that rivals that of natural diamonds. This property makes it highly wear-resistant, and capable of withstanding abrasion and erosion even in extreme conditions.
Exceptional Melting Point: With a melting point exceeding 3,700 degrees Celsius (6,692 degrees Fahrenheit), tantalum carbide can endure extreme temperatures without compromising its structural integrity. This property is vital for applications involving high heat and thermal stress.
Superior Thermal Conductivity: Tantalum carbide exhibits excellent thermal conductivity, ensuring efficient heat dissipation within superalloys. This property is crucial for maintaining temperature stability in critical components.
Impressive Corrosion Resistance: Tantalum carbide's resistance to chemical corrosion makes it suitable for use in aggressive environments, where exposure to corrosive substances could compromise the integrity of materials.
Applications across Diverse Industries
Tantalum carbide finds applications in various industries, thanks to its remarkable properties:
Aerospace and Aviation: Superalloys containing tantalum carbide are used in aircraft engines and gas turbine components. These materials withstand the extreme temperatures and mechanical stresses encountered during flight, contributing to engine efficiency and safety.
Cutting Tools: Tantalum carbide is utilized in the production of cutting tools, such as drill bits and milling cutters. Its exceptional hardness enhances tool life and performance, leading to precise and efficient machining operations.
Electronics: Tantalum carbide-coated components in electronic devices aid in dissipating heat generated during operation. This property is essential for preventing overheating and ensuring the reliability of electronic systems.
Nuclear Technology: In the nuclear industry, tantalum carbide is employed as a neutron moderator due to its ability to slow down and control nuclear reactions. It plays a crucial role in the safe operation of nuclear reactors.
Defense and Ballistics: Tantalum carbide is used in armor-piercing projectiles and other defense applications, where its hardness and resistance to high-velocity impacts are advantageous.
Chemical Processing: Superalloys with tantalum carbide components are utilized in chemical processing equipment, where resistance to corrosion and high temperatures is essential.
Related reading: How Is Tantalum Carbide Applied?
The Future of Tantalum Carbide in Superalloys
As technology advances and industries continue to push the boundaries of performance, tantalum carbide's role in superalloys is likely to expand further. Its unique combination of hardness, heat resistance, and corrosion resistance positions it as a critical material for addressing the evolving challenges of various high-tech applications. Whether in the skies, on the factory floor, or deep within the Earth, tantalum carbide continues to elevate the performance and reliability of superalloys, driving innovation across diverse sectors. Please check our website for more information.
Reference:
[1] D. O. M. S. A. M. (2008, September 1). 'Super' superalloys: Hotter, stronger, for even longer. University of Cambridge. Retrieved October 8, 2023, from https://www.cam.ac.uk/research/news/super-superalloys-hotter-stronger-for-even-longer