Introduction
Tantalum carbide (TaC) is used in cutting tools due to its exceptional hardness and high melting point, which make it well-suited for applications where wear resistance and durability are critical. Here, this article is going to discuss the specific advantages and uses of tantalum carbide cutting tools.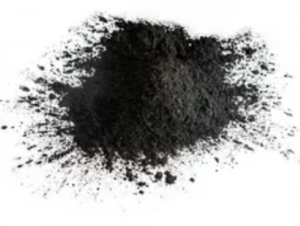 Benefits of Tantalum Carbide Cutting Tools
Tantalum carbide is used in cutting tools with several advantages, making it a pivotal material in modern machining and manufacturing processes. Here's an expanded explanation of these advantages:
Enhanced Hardness: TaC has a hardness that is comparable to that of diamond. When incorporated into cutting tools, it increases the overall hardness of the tool, making it highly effective at cutting and machining hard materials like steel, stainless steel, and high-temperature alloys.
Wear Resistance: Cutting tools, especially those used in high-speed machining operations, are subjected to significant wear due to friction and heat. TaC's wear-resistant properties help extend the lifespan of cutting tools by reducing wear and abrasion, leading to more consistent and efficient machining.
High-Temperature Performance: It is known for its high melting point and resistance to thermal stress. This property is particularly advantageous in cutting applications that generate intense heat, as it helps maintain the tool's integrity and cutting performance at elevated temperatures.
Improved Surface Finish: TaC-containing cutting tools can produce smoother and more precise surface finishes on machined parts, reducing the need for additional finishing operations.
Related reading: What Can We Expect to Acquire from Tantalum Carbide in the Future?
Applications of Tantalum Carbide Cutting Tools
Therefore, TaC cutting tools with tantalum carbide components find applications in a wide range of industries, including aerospace, automotive, mold and die making, and metalworking, where precision cutting and machining are essential.
Metal Cutting Tools: Primarily, it is often used as a component in cutting tools for machining metals, especially those that are difficult to cut due to their hardness or abrasiveness. When combined with other hard materials like tungsten carbide (WC) or cobalt (Co), it forms a composite material that can withstand the high-stress conditions of metal-cutting operations.
Tool Inserts: Additionally, TaC inserts are integrated into various types of cutting tools, including inserts for turning, milling, and drilling. These inserts are replaceable and allow for cost-effective tool maintenance.
Tool Coatings: TaC coatings can be applied to the surfaces of cutting tools, providing a hard and wear-resistant layer that extends the tool's lifespan.
Drill Bits: TaC coatings or inserts are employed in the construction of drill bits, particularly for drilling hard materials such as steel, stainless steel, and superalloys. These inserts provide improved wear resistance and extended tool life.
Abrasive Materials: When machining abrasive materials like composites, reinforced plastics, or ceramics, TaC can be used in cutting tools to enhance their durability and performance.
Conclusion
Overall, tantalum carbide plays a crucial role in the development of high-performance cutting tools, which helps improve productivity, reduce tool wear and replacement costs, and enhance the quality of machined components. Advanced Refractory Metals (ARM) is a reliable supplier of tantalum carbide products. For more information, please check our website.