Introduction
In a world increasingly focused on sustainability and environmental responsibility, Tantalum Powder stands out as a remarkable and eco-friendly material. This article explores how it is contributing to sustainability efforts across diverse industries and paving the way for a more environmentally conscious world. Hope that you can have a better understanding.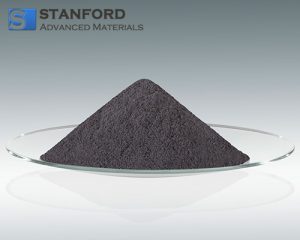 1. Renewable Energy: Efficient Energy Storage
Tantalum Capacitors are vital components in energy-efficient technologies, including renewable energy systems. They enable efficient energy storage and distribution in solar panels, wind turbines, and electric vehicles, helping reduce our dependence on fossil fuels and lower greenhouse gas emissions.
2. Electronics: Longevity and Efficiency
Tantalum Capacitors' durability and reliability extend the lifespan of electronic devices, reducing electronic waste. Their small size and high performance also contribute to energy-efficient electronics, aligning with sustainability goals.
3. Aerospace and Transportation: Fuel Efficiency
Tantalum's lightweight and high-temperature resistance properties contribute to fuel-efficient aerospace components and transportation systems, reducing energy consumption and emissions during travel.
4. Medical Advancements: Biocompatible Implants
Tantalum's biocompatibility and corrosion resistance make it a sustainable choice for medical implants. Longer-lasting implants mean fewer replacements and less medical waste.
5. Recycling and Circular Economy: Resource Conservation
Tantalum is highly recyclable. Promoting recycling efforts in the tantalum industry contributes to a circular economy, reducing the need for new tantalum mining and minimizing its environmental footprint.
6. Conflict-Free Sourcing: Ethical Mining
The tantalum industry has made strides in avoiding the use of conflict minerals. Ethical mining practices ensure that tantalum is sourced responsibly and without contributing to conflicts in resource-rich regions.
Conclusion
Tantalum Powder represents a sustainable solution for a greener future, aligning with global efforts to reduce environmental impact and combat climate change. Its applications in renewable energy, electronics, aerospace, and healthcare, coupled with its recyclability and ethical sourcing practices, make tantalum an essential element in the transition toward a more sustainable and eco-conscious world. As we continue to advance technologically and environmentally, tantalum's role in shaping a greener future cannot be overstated.
Advanced Refractory Metal (ARM) provides a variety of Tantalum Powders. Send us an inquiry if you are interested.