Tantalum, a rare and valuable metal, has found a multitude of applications across various industries due to its exceptional properties. One of the most common forms of tantalum used in industrial processes is tantalum powder. This fine powder, composed of tiny tantalum particles, plays a crucial role in numerous modern industries. From electronics to healthcare, tantalum powder has become an essential material in shaping the advancements of our society.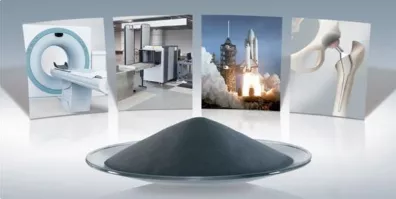 Electronics Industry:
The electronics industry heavily relies on tantalum powder for the production of capacitors, which are fundamental components of electronic devices. Tantalum capacitors offer high capacitance and excellent reliability, making them indispensable in applications that require small size, high performance, and long-term stability. Tantalum powder is used to create the conductive material within these capacitors, enabling efficient energy storage and discharge. The demand for tantalum powder continues to rise as the electronics industry expands and new technologies emerge.
Aerospace and Defense:
Tantalum's unique properties make it a sought-after material in the aerospace and defense sectors. Tantalum powder is used in the production of turbine blades, rocket nozzles, and other critical components of aircraft engines. Its high melting point, excellent corrosion resistance, and ability to withstand extreme temperatures make tantalum powder an ideal choice for these applications. Additionally, tantalum is non-reactive with bodily fluids, making it valuable for the manufacture of surgical instruments and implants used in the medical field.
Chemical Processing:
Tantalum powder finds extensive use in the chemical industry, particularly in processes involving corrosive materials. Its resistance to corrosion by acids and other aggressive chemicals makes it highly suitable for applications such as heat exchangers, reactor vessels, and tantalum pipes. Tantalum's inertness and stability allow it to withstand harsh conditions and prevent contamination or damage to the chemicals being processed. Furthermore, tantalum's ability to form a protective oxide layer on its surface adds an extra layer of protection against chemical reactions.
Energy Sector:
As the demand for clean and sustainable energy increases, tantalum powder plays a vital role in the production of advanced energy systems. Tantalum-based materials are employed in the fabrication of high-temperature superconductors, which have the potential to revolutionize power transmission and electrical energy storage. Additionally, tantalum powder is used in the production of electrodes for electrochemical capacitors (supercapacitors) and lithium-ion batteries, enhancing their energy storage capabilities and overall performance.
Medical Applications:
Tantalum's biocompatibility and resistance to corrosion have made it a valuable material in the medical field. Tantalum powder is used to create implants, such as hip and knee replacements, that can withstand the harsh conditions of the human body while promoting bone growth. Its unique properties also make it suitable for dental applications, where it is used in the fabrication of dental crowns and bridges. Tantalum's radiopacity is another advantageous characteristic, allowing for clear imaging during medical procedures.
In conclusion, tantalum powder has become an indispensable material across multiple industries, contributing to advancements in electronics, aerospace, defense, chemical processing, energy, and healthcare. Its exceptional properties, including high melting point, corrosion resistance, biocompatibility, and conductivity, have made it an ideal choice for various critical applications. As technology continues to advance, tantalum powder will likely remain a crucial component in driving innovation and shaping the future of modern industries.