Introduction
Tantalum powder, a unique and versatile material, holds immense potential in various industries. It is exceptional properties and wide range of applications make it a sought-after choice for advanced technologies. In this comprehensive guide, we will delve into the world of tantalum powder, exploring its characteristics, applications, and the transformative impact it has on modern industries.
Understanding Tantalum Powder
Tantalum powder is a fine, metallic substance derived from tantalum, a rare and highly corrosion-resistant element. We'll explore its composition, physical and chemical properties, and how these properties contribute to its exceptional performance in various applications.
Applications in Electronics
Tantalum powder plays a crucial role in the electronics industry. We'll discover how tantalum capacitors, known for their high capacitance and reliability, have become a staple in electronic devices such as smartphones, computers, and automotive electronics. We'll also explore tantalum's presence in thin-film resistors, semiconductors, and other electronic components.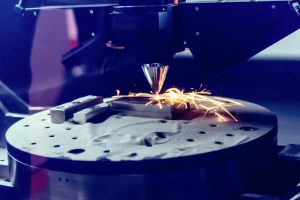 Tantalum Powder in Aerospace and Defense
The aerospace and defense sectors benefit greatly from tantalum powder. Its high melting point, excellent strength, and corrosion resistance make it ideal for aircraft and rocket engine components, turbine blades, and armor plating. We'll uncover tantalum's contribution to the advancement of these industries.
Medical and Biotechnology Applications
Tantalum powder finds extensive use in medical and biotechnology fields. We'll examine its biocompatibility, radiopacity, and non-toxic nature, which make it suitable for implants, dental applications, and medical imaging devices. We'll also explore tantalum's potential in drug delivery systems and tissue engineering.
Industrial Applications and Beyond
Beyond electronics and healthcare, tantalum powder plays a crucial role in diverse industries. We'll discover its use in chemical processing equipment, corrosion-resistant coatings, superalloys for jet engines, and even in nuclear applications. We'll also explore tantalum's potential in emerging fields such as energy storage and 3D printing.
Sustainability and Responsible Mining
As we unlock tantalum powder's potential, we must also address its sourcing and environmental impact. We'll delve into responsible mining practices, recycling efforts, and initiatives to ensure the sustainable use of tantalum resources.
Conclusion
Tantalum powder has emerged as a game-changing material with vast potential across numerous industries. Its unique combination of properties, ranging from corrosion resistance and high melting point to biocompatibility, make it a prized asset in advanced technologies. By understanding its capabilities and applications, we can harness its full potential while ensuring responsible sourcing and sustainability.
In this comprehensive guide, we've explored tantalum powder's versatility and its impact on the electronics, aerospace, medical, and industrial sectors. As we continue to unlock its potential, tantalum powder will undoubtedly shape the future of technology and contribute to advancements that benefit society as a whole.
Remember to stay updated on the latest developments in tantalum powder technology, as it continues to evolve and expand its boundaries. Together, let's embrace the potential of tantalum powder and pave the way for a brighter and more innovative future.
For more info, please visit: https://www.samaterials.com/