Capacitor tantalum powder
Tantalum electrolytic capacitor is an electronic device that takes tantalum as a metal anode and generates dielectric oxide film on the tantalum surface by anodic oxidation. The most important difference between tantalum capacitors and other types of capacitors is the quality of the tantalum oxide dielectric film, which has a high dielectric constant and breakdown voltage.
Generally speaking, the higher the purity of tantalum powder, the higher the breakdown voltage of the tantalum capacitor anode film. The tantalum powder has a high specific surface area, which can be remained even after compaction and sintering due to its special pore structure.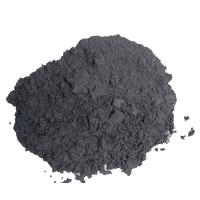 Apart from the tantalum powder, tantalum foil is also used in foil capacitors, and tantalum wire is used as capacitor anode lead. In 2000, the annual output of tantalum capacitors reached 25 billion tons, requiring 800 tons of tantalum powder and nearly 150 tons of tantalum wire. Excellent performance such as high reliability and compactness, high efficiency, and long shelving time make tantalum capacitors be used in the instrument and control system of computers, communication systems, aircraft, missiles, ships, and weapon systems.
Tantalum and its alloys
The alloying of tantalum or tantalum-based alloy is usually carried out in the electron beam furnace. In order to obtain the ingot with uniform composition, vacuum arc remelting (VAR) is required after the smelting and purification in the electron beam furnace. All tantalum and tantalum alloy products are processed by electronic beam casting, and the use of vacuum arc remelting depends on the use of the product.
Tantalum alloy has the lowest ductile-brittle transition temperature, good low-temperature ductility, small work hardening coefficient, and excellent high-temperature strength, which is an ideal structural material for working under 1600-1800 ℃. At present, Ta-W and Ta-Nb alloy materials are mainly used in the manufacture of aerospace industry and space nuclear power system components.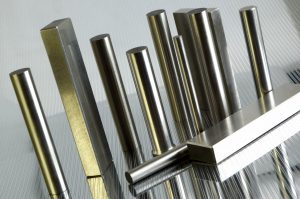 Other applications of tantalum
At present, the global annual consumption of tantalum is about 900 tons. The electronics industry is the largest and most promising application of tantalum, accounting for an estimated 66% of total consumption; the second application of tantalum is in the cutting tool industry, which accounts for 22 percent of total consumption; tantalum, as a superalloy high temperature strengthening additive, accounts for 6% of the total consumption; tantalum and tantalum alloy account for 3% of total consumption in valves, heat exchangers and plug-in heaters of chemical industries. As a biological material, tantalum is highly compatible with body fluids. In thoracic surgery, tantalum U nail is used to close vessels and arteries without an allergic reaction, and medical fields such as holes used to seal the skull during craniotomy account for about 1% of tantalum use. The other 2% of tantalum is used for military purposes.
Stanford Advanced Materials supplies high-quality tantalum products to meet our customers' R&D and production needs. Please visit http://www.samaterials.com for more information.