Tantalum has a series of excellent properties such as high melting point, low vapor pressure, good cold workability, high chemical stability, strong resistance to liquid metal corrosion, and large dielectric constant of the surface oxide film. Therefore, tantalum is mainly used in high-tech fields such as electronics, metallurgy, steel, chemicals, hard alloys, atomic energy, superconducting technology, automotive electronics, aerospace, medical health, and scientific research.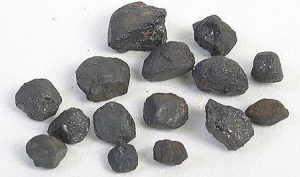 50% -70% of tantalum in the world is used to make tantalum capacitors in the form of capacitor-grade tantalum powder and tantalum wire. The surface of tantalum can form a dense and stable amorphous oxide film with high dielectric strength, which is easy to accurately and conveniently control the capacitor's anodizing process.
Tantalum powder sintered blocks can obtain a large surface area in a small volume, so tantalum capacitors have high capacitance, low leakage current, low equivalent series resistance, and good high and low-temperature characteristics, long service life, and excellent comprehensive performance. Tantalum capacitors are widely used in industrial and scientific and technological sectors such as communications (exchanges, mobile phones, pagers, fax machines, etc.), computers, automobiles, home, and office appliances, instrumentation, aerospace, defense, and military.
Tantalum is an extremely versatile functional material. The following are the main products and applications of tantalum.
Tantalum carbide
Application: Cutting tools
Properties: Tantalum carbide is easy to form at high temperatures to avoid texture
Tantalum lithium
Application areas: surface acoustic waves, mobile phone filters, hi-fi and TV
Properties: strengthen the electronic signal wave, output more clear audio and video
Tantalum oxide
Applications: Lenses for telescopes, cameras and mobile phones, X-ray films, inkjet printers
Properties: Adjust the refractive index of optical glass, reduce X-ray exposure, improve image quality, and improve the wear resistance of integrated capacitors in integrated circuits
Tantalum powder
Applications: Tantalum capacitors in electronic circuits, medical devices, automotive parts such as ABS, airbag activation, engine management modules, GPS, portable electronics such as laptops, mobile phones, other devices such as flat-screen TVs, battery chargers, power diodes, Oil well probe, mobile phone signal shielding mast
Properties: high reliability, low failure rate, strong electronic storage capacity, it can withstand low temperatures such as -55 ℃ and high temperatures + 220 ℃, as well as severe vibration forces
Tantalum plate
Applications: Chemical reaction equipment such as coatings, valves, internal heat exchangers, cathodic protection systems for steel structures, water tanks, corrosion-resistant fasteners such as screws, nuts, and bolts
Properties: excellent corrosion resistance
Tantalum wire and tantalum rod
Applications: Tantalum wire and tantalum rod are used to repair hip joints, skull plates, bones after receiving tumor damage, suture clips, stent blood vessels
Properties: strong biological compatibility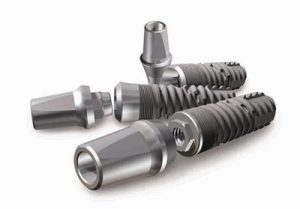 Tantalum wire and tantalum rod
Application: High-temperature furnace parts
Properties: The melting point is as high as 2996 ℃ (but vacuum protection is required)
Tantalum Disc
Application: sputtering target
Properties: a thin layer of tantalum, tantalum nitride coating oxide or semiconductor prevents copper migration
Tantalum ingot
Application: Superalloys such as jet engine vortex discs (such as blades)
Properties: The alloy composition contains 3~11% tantalum provides corrosion-resistant hot gas and allows higher operating temperature
Tantalum ingot
Application: Computer hardware driver CD
Properties: An alloy containing 6% of tantalum has shape memory properties
Stanford Advanced Materials supplies high-quality tantalum products to meet our customers' R&D and production needs. Please visit https://www.samaterials.com/ for more information.