Within the world of watchmaking, there has always been an unquenchable thirst for material innovation. Over the past few decades, the arms race of the age of the new materials has given rise to countless alloys, each surpassing the others in terms of strength and durability.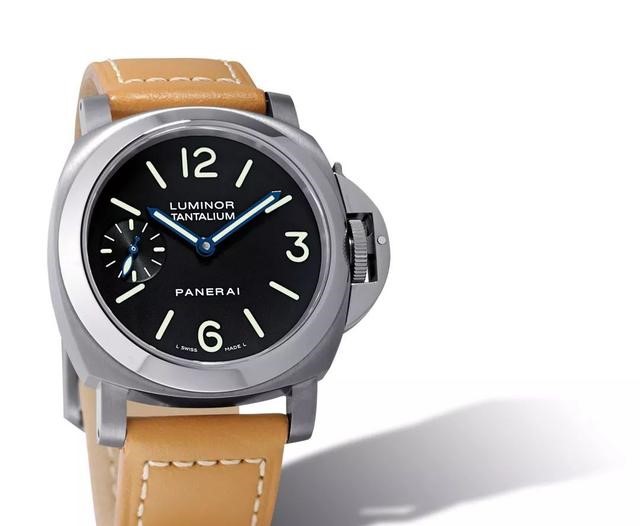 Technology continues to advance, prompting us to desperately tap into the potential of the periodic table of elements in search of the next exotic metal that can replace gold and titanium.
Today let's learn about a new metal material for space: tantalum. Tantalum, a chemical element with the symbol Ta and atomic number 73, takes its name "Tantalum" from the Greek myth of Tantalus. With a core mass of 16.7 g/cm3, tantalum has a similar weight to 18-carat gold. A hard, blue-gray, rare transition metal, tantalum has a much harder surface than other metals used in watchmaking, such as stainless steel, gold and titanium. It is extremely resistant to corrosion.
Tantalum is a refractory metal with a melting point of 3017 °C (boiling point 5458 °C), only tungsten, rhenium, osmium, and carbon have a higher melting point than it. It is often used as a secondary component of alloys. Tantalum's low chemical activity makes it resistant to acid corrosion, and it is even resistant to aqua regia at temperatures below 150 °C. It is a suitable substitute for platinum as a material for laboratory equipment. It has a characteristic blue color that lurks beneath a lustrous silver-tone, providing an invisible luster that no other metal, not even titanium, can achieve.
Tantalum's unique physicochemical properties are what attract high-end luxury watches. Imagine a watch that is almost heavier than gold or platinum, with a distinctive blue/gray hue, while staying away from the exaggerated nature of gold. And with no signs of aging corrosion over the years! This rare space metal has so far only found its way into the product lines of a few fine watchmaking brands.
The use of tantalum in the watch industry
The body of an OMEGA watch is titanium, and the bezel and central double link of the watch are tantalum. The two metals are easier to distinguish: titanium is gray with a slight yellow tint, while tantalum is darker with a blue tint.
The Hublot Big Bang Tantalum has been a staple of Hublot's line since its launch in 2005, and although it has been re-imagined in a dozen different material and color combinations, the Tantalum variant tops the list. The grey timepiece has a diameter of 44.5 mm, a case, lugs and bezel made of the rare metal tantalum, and a brushed dial that displays the time, date and chronograph functions. As with most Big Bang, Hublot seamlessly blends contrasting materials, combining a rustic, soft tantalum watch with a black rubber strap.
Girard-Perregaux Bi-Axial Tantalum & Sapphire Tourbillon Girard-Perregaux first introduced its lightweight titanium tourbillon biaxial tourbillon just one year after its tantalum case was born – a stunning hand-wound mechanical piece whose distinctive look defined it.