Why is tantalum so popular?
The most important use of tantalum is the manufacture of electronic components, especially capacitors. 50%-70% of the world's tantalum is used to manufacture tantalum capacitors, mainly in the form of capacitor-grade tantalum powder and tantalum wire.
Because tantalum forms a dense, stable, amorphous oxide film with high dielectric strength on its surface, it forms a stable anodic oxide film in acidic electrolytes and is easy to process.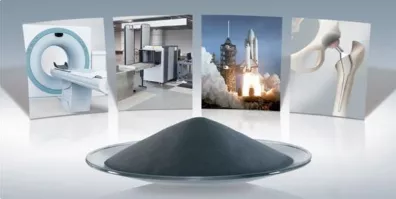 At the same time, tantalum powder sintered blocks can obtain a large surface area in a small volume, so tantalum capacitors have a series of excellent properties such as high capacitance, low leakage current, and low equivalent series resistance, good high and low-temperature characteristics, and long service life.
Tantalum Capacitors in the Military Industry
A tantalum capacitor is called a tantalum electrolytic capacitor, which is also a kind of electrolytic capacitor, using tantalum metal as the dielectric, hence the name.
The tantalum capacitor was firstly developed by Bell Labs in 1956, and it is a passive component with a small volume and large capacity capacitor.
Tantalum capacitors' downstream applications can be divided into two categories: military and civilian. The military field includes aviation, spaceflight, ships, weapons, and electronic countermeasures, while the civil field includes consumer electronics, industrial control, electric power equipment, new energy, communication equipment, rail transportation, medical electronics, and automotive electronics. As an essential basic electronic component in electronic circuits, capacitor products are widely used in the military and civilian fields.
Military capacitors are mainly ceramic capacitors and tantalum capacitors. The development of the military electronics industry is especially important in the context of the information-based military. It is widely used in communications, computers, automobiles, electrical appliances, aerospace, national defense, and other industrial and scientific sectors.