With the advent of the era of big data, the storage of big data has become a matter of concern. Tantalum materials are developing at an amazing speed in today's rapid development of the electronics industry.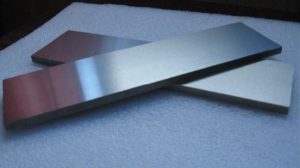 Tantalum capacitors
Tantalum capacitors are one the indispensable electronic components for radar, aerospace aircraft, and missiles, and are widely used in civil applications, such as mobile communication, electronic equipment, instruments, and other aspects. On the contrary, the development of the electronic industry requires more and more stringent miniaturization and high reliability of tantalum capacitors.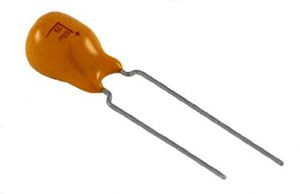 Capacitor grade tantalum wire
Capacitor grade tantalum wire is used to make anode lead of tantalum electrolytic capacitor, and its advantages are high permittivity of the oxide film and high reliability. Compared with metallurgical tantalum wire, capacitor grade tantalum wire has high chemical purity, good surface finish, and anti-oxygen brittleness. Using tantalum powder as raw material, capacitor tantalum wire is made by powder metallurgy method after forming tantalum bar, and then through rolling, drawing, and other metal plastic processing. As a result, its surface is smooth and clean, and no grooves, burrs or other defects.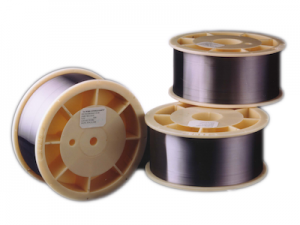 The important performance indexes of capacitor-grade tantalum wire include tensile strength, linearity, chemical composition, leakage current, etc. The diameter of the capacitor-grade tantalum is generally between Φ0.15 mm to Φ1.0 mm, and the tensile strength is between 400mpa and 1700mpa.
Tantalum target
The purity of the tantalum target is 99.95%, the surface is smooth, the grain diameter is less than 100μm, and the grain texture is mainly [111] type texture. Because of its high conductivity, high thermal stability, and barrier to foreign atoms, tantalum can be used as a barrier layer to prevent copper from diffusing into silicon. As electrode materials and surface engineering materials, tantalum target has been widely used in liquid crystal display (LCD) and heat-resistant, corrosion-resistant, and highly conductive coating industries.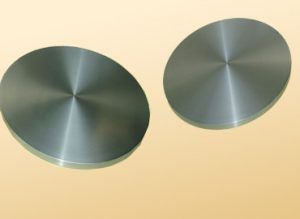 Tantalum sputtering target material has become a key raw material in the semiconductor industry, which is irreplaceable and has a broad application prospect. The tantalum sputtering target is completed by physical vapor deposition. The specific process includes high-pressure accelerated gaseous ions bombarding the tantalum target surface, enabling the atoms on the target surface to get enough energy and break free, sputtering on the silicon chip, and finally forming the precise wiring structure in the semiconductor chip with photolithography, corrosion, and other processes. Tantalum material can be used for various thin-film applications, as diffusion barrier material applied to memory devices, such as gate electrodes of MOSFET devices and protective coating on printing head devices.
Please visit http://www.samaterials.com for more information.