Properties of tantalum
Tantalum has a series of excellent characteristics such as a high melting point, low vapor pressure, good cold processing performance, high chemical stability, strong resistance to liquid metal and acid and alkali corrosion, and large dielectric constant of the surface oxide film, which makes it an important modern functional material.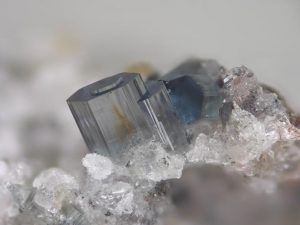 Tantalum rapidly generates a surface oxide film that closely covers its metallic substrate in almost any environment, which is extremely thin and dense, impervious to almost all media, and self-healing once damaged. Thanks to this excellent protective film, tantalum has extremely good corrosion resistance. Except for fluorine, hydrofluoric acid, acidic solutions containing fluorine ions, fuming nitric acid, and strong alkalis, tantalum is impervious to corrosion in most media.
The main uses of tantalum
In the electronics industry, tantalum is mainly used as tantalum capacitors, which are usually applied in the form of capacitor-grade tantalum powder, tantalum wire, and tantalum foil. Tantalum capacitors are indispensable electronic components for radar, spacecraft, and missiles, and are widely used in civil applications such as mobile communication, electronic equipment, and instruments.
Tantalum powder can be made into small and large capacity capacitors because of its large specific surface area and large dielectric constant of the dielectric film, and therefore large capacity.
Electrolytic capacitors made of tantalum have the advantages of small size, lightweight, good reliability, large operating temperature range, shock resistance, and long service life. Tantalum electrolytic capacitors can be divided into solid electrolyte capacitors and liquid electrolyte capacitors according to their electrolytic degree.
Tantalum electrolytic capacitor
Capacitors can be distinguished by the form of their anodes, there are mainly two kinds of tantalum foil anodes and tantalum powder sintered anodes. Tantalum wire is used as the anode lead for these two types of capacitors. The development of the electronics industry is demanding more and more miniaturization and high reliability of tantalum capacitors. In the miniaturization of tantalum capacitors and chip types, efforts are made to increase the specific capacity of tantalum powder.
Tantalum is also used as a material for electronic tubes. Due to its high melting point, low vapor pressure, good processing properties, low coefficient of thermal expansion, and excellent gas absorption, tantalum is a good material for emitter tubes and high-power electron tube parts. Due to its high chemical stability, tantalum target is an important material for the magneto-space sputtering coating of electronic chips.
Tantalum carbide is a refractory metal, which occupies an extremely important position in cemented carbide industrial applications. Like the ceramic carbides of WC, TiC, and metallic cobalt, TaC has excellent wear resistance, toughness, hardness, and stability.
There are two types of tantalum carbide use: one is to add tantalum carbide directly to WC-Co or WC-TiC-Co alloy in small amounts, which plays a role in controlling grain growth, etc.; the other is to form a solid solution with niobium carbide or other carbides, which can improve the high-temperature hardness, high-temperature strength and oxidation resistance of the alloy, greatly improving cutting speed and extending tool life.
Ceramic carbide has excellent cutting performance, generally composed of α, γ, β three phases. α phase is tungsten carbide; β phase is the metal phase binder, metal cobalt is the most commonly used binder for ceramic carbide; γ phase is the solid solution formed by TaC, NbC, and TiC, γ phase is dissolved in tungsten carbide, its role is as a crystal generation inhibitor.
The deep processing of tantalum and its application
Tantalum has very good plasticity and is extremely easy to be processed plastic. Various industrial profiles (tantalum tube, tantalum rod, tantalum wire, tantalum strip) can be produced by using conventional processing processes (extrusion, forging, rolling, and drawing). Tantalum and tantalum alloy molten ingots have a coarse grain organization and must first be extruded or hot-forged to open the billet and break the grains before they can be further processed into the material.
Pure tantalum can be forged at room temperature to open the billet, tantalum alloy open billet temperature is generally 1100- l200 ℃. During processing, the oxidation of the tantalum alloy surface generates loose oxides and can penetrate into the alloy matrix, forming a hard permeable layer that cracks during processing. Therefore, it is important to try to protect the metal surface from oxidation during the entire machining process.
Currently, tantalum blanks are protected by salt bath heating, coating, jacketing, inert gas protection, etc. The extrusion method can produce metal tubes, bars, and profiles of different sizes; tantalum ingots can be directly forged into rolled slabs. Glass coating can be used as a lubricant; rolling of tantalum alloy plates, usually using two-roll or four-roll mills, with deformation of 10% and 15%, and total deformation of 70% and 80% when rolling 2.5mm thin plates. When rolling a 2.5mm thin plate, kerosene or palm oil is used as a lubricant.